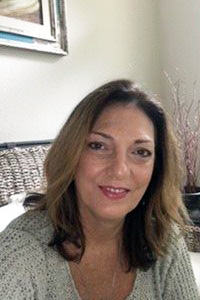 Stephany Capocelli Pishko
Group Travel Advisor
s.pishko@tourplaninternational.com
804.359.3217 x318
Stephany was born in Rome, Italy and moved to the States at the tender age of 5. Having attended local Richmond schools, upon graduating from J.R. Tucker High School, she was fully prepared to enroll at Longwood College. As is so often the case with family businesses, Mario, her father and co-founder of Tour Plan International, Ltd. just happened to have an opening with her name on it … so, the saga began. Bitten by the travel bug, college went by the wayside and exams, job interviews became something for which Stephany had no need – she had found her niche!
Shortly after her employment, the Capocelli brothers embarked on different paths and SuperTravel, Ltd. was formed. Stephany was fully trained as a professional travel agent eventually becoming a master at the art of building relationships all over the world – with clients, hoteliers, tour operators, guides and airlines – relationships that still today play an essential role in creating unique, upscale and reliable group travel adventures. Stephany still practices the same business principles introduced to her many years ago by her father and other great European mentors. Tour Plan International was proud to welcome Stephany back to our organization in 2000.
Her travels have taken her to many ends of the earth and her particular areas of expertise lie in European and Caribbean destinations. With over 39 years of experience in the travel industry, Stephany has enjoyed working with a diverse clientele over the years, with a current concentration in organizing fun, but intellectually stimulating journeys for the legal industry.
Certifications:  Marriott International Hotel Excellence
Specialties:  Group and Incentive Travel, Italy, Spain
Favorite Destinations:
Fun in the Sun (Beach Destination): USVI
Favorite Destination for Food and Wine: Toss-up between Italy and Spain
Favorite Weekend Getaway: Duck, NC
Favorite US City: Charleston, SC