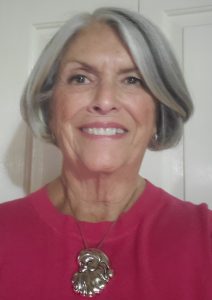 Bev Beazley
Independent Travel Advisor
bevtrvl@verizon.net
804.359.3217 x380
Bev is a Richmond native with over 37 years of experience in the travel industry. She graduated from Longwood College and University of Virginia with degrees and endorsements in Education & Exceptional Education.
After taking her first cruise in 1980, she got the "travel bug". She spent afternoons, weekends, and summer vacations while teaching, working at a local agency learning all she could about the travel industry. Since 1984, she has worked for agencies in Richmond /Fredericksburg areas as an Independent Travel Consultant. She specializes in cruises, destination weddings, family vacations, honeymoons, and all-inclusive leisure travel.
Bev is married to Chris, has one son, Jason (Kelly), and 2 beautiful granddaughters, Caroline (12) and Phoebe Kate (8). She is a member of Regency Woman's Club (General Federation of Woman's Club-VA), and serves on local committees with Professional Travel Agents of North America Central Virginia Chapter and Easter Seals UCP, and volunteers with FeedMore, Shalom Farms, Goochland Cares, and SPCA.
Bev specializes in Honeymoon planning, Cruises, Special Needs travel, and All- inclusive vacations, especially in the area of Caribbean beach destinations. Her favorite trips have been cruising the Alaska inside passage, sailing to the Greek Islands, traveling to the different islands in the Caribbean, and relaxing on the beaches of Destin, FL, and Myrtle Beach, SC.
When she is not spending time with family and friends, Bev loves to attend UVA sports, quilting, and of course, TRAVEL! This coming year, she will be getting first hand knowledge of one of the newest and largest ships in the Caribbean …what a great way to pass on info to clients. She will also be cruising with clients on a Scandinavia and Russia cruise at the beginning of summer.
Certifications / Destinations: Sandals Resorts Specialist, Grand Cayman, Barbados, Antigua/Barbuda, Aruba, Florida Keys, Hawaii, Jamaica, US Virgin Islands,
Cruise Lines: Princess, Royal Caribbean , MSC, Holland America, Carnival
Specialties:  Honeymoon planning, Cruises , Special Needs travel, All- inclusive destinations, beach destinations
Favorite Destinations:
Fun in the Sun (Beach Destination): Barbados … so many different beautiful beaches and great adventures for day or night
Favorite Weekend Getaway: Myrtle Beach ..GREAT beaches and so much to do day or night
Favorite US Destinations: Alaska cruising … unbelievable sights and adventures , and Hawaii ( Maui and Kauai)- such beautiful scenery , so much to learn about culture and history either by cruising or staying on island
Favorite International Adventure: Greece with Athens and Mykonos being my favorite all time destinations. They have amazing arts, music, dance and theater, world famous archaeological sites, and museums. Their architecture is amazing!
Travel Tips:
Always buy travel insurance. The best investment you hope to never use.
Make extra copies of your passport, credit cards, and important documents. Email them to yourself. You never know when you might need to have some sort of documentation with you and might not want to carry your original.
Slow down to enjoy your trip and be flexible. All the good happens when you really take the time to explore. You'll learn about activities that aren't in your guidebook and meet people who are eager to show you around.