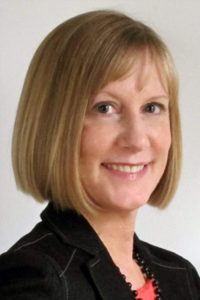 Karen D. Capocelli
Travel Advisor
k.capocelli@tourplaninternational.com
804.359.3217 x307
Graduating from Longwood College in 1981 with a B.S. in Social Work, Karen has been employed at Tour Plan International since September 1997 in the back office/accounting department. In 2013, she made the move to the travel agent side of the business and absolutely loves it! She loves determining what interests our clients have and then researching destinations, vacation packages, hotels, tours, and transportation to suit their desires.
With over 22 years of experience in the travel industry, Karen's passion gravitates towards food, wine and travel. She supposes that this all began in 1981 when her future husband and she took a trip to Italy to visit his family. It was the first time she had ever flown as well as the first time she had ever ventured from the east coast. After visiting Rome, Naples, Ischia and Capri, she remains in awe over the beauty of these places and a very willing taste tester of every unfamiliar meal, or wine, put in front of her!
Since then, her travels have taken her to Italy several times and included Venice, Florence, Orvieto, Cinque Terre, Sorrento, the Amalfi Coast and the beaches around Gaeta. She has also travelled to New Zealand, Switzerland, Paris, the South of France, Bordeaux, Madrid, Barcelona, the Cayman Islands, Jamaica, Aruba, Curacao, St. Thomas, St. Lucia, San Juan, Costa Rica, Puerto Vallarta, Toronto, the Finger Lakes region, California, Washington state, Arizona, New Mexico, New Orleans, Chicago, New York city, Maine, Rhode Island, the Florida Keys, Miami, the Gulf coast, Nashville, Charleston, and Savannah.
When she's not busy achieving perfection in planning trips, Karen enjoys traveling, cooking, reading and gardening.
Certifications:  Cayman Specialist
Specialties:  I love planning honeymoon and anniversary trips to Italy!
Favorite Destinations:
Fun in the Sun (Beach Destination): Cayman Brac
Favorite Destination for Food and Wine: Italy, New Zealand, Spain, France
Favorite US City: New York
Favorite International Adventure: New Zealand
Travel Tip:  Pack lightly and save space to bring back food and wine!